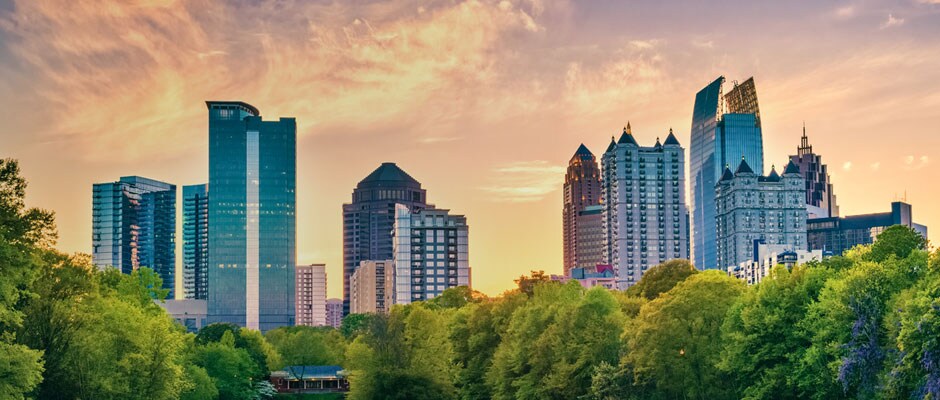 BMW Dealer in Atlanta, GA
If you're looking for a new car in the Atlanta area, we encourage you to contact our dealership. We are proud to offer an expansive selection of quality new and pre-owned cars, which makes it easy to find the car of your dreams. From the latest and most enticing selection of vehicles that BMW offers, including a range of sedans, SUVs, and crossovers, to an equally appealing selection of pre-owned vehicles, it's our goal to meet all of our customers' diverse needs when it comes to car shopping. You can preview our expansive inventory online by checking out our website to see what we currently have in stock. You can also find out what's available by giving our dealership a call to inquire about the inventory. If we have a car that you want to take for a test drive, don't hesitate to schedule an appointment. If we don't have the car you've been eyeing at this moment, be sure to check back again soon, as our selection changes regularly.
New and Pre-Owned BMW Cars for Sale in Atlanta, GA
There is no right or wrong answer to the question of whether you should buy a car new or pre-owned. Ultimately, that decision is a personal choice, and it's up to you! Sometimes, customers want to know what the advantage is to either choice. Our helpful, knowledgeable staff is happy to explain the benefits of buying either a new or pre-owned car to help you make a decision. When you buy a new car, you'll be paying more for certain amenities, such as the latest in style, technology, and interior conveniences. Getting a new car also means that you'll get a car with the maximum mileage possible. Only when you buy a new car can you fully customize your car based on your preferences. If you're particular about the way you want your car to look, either inside or out, you'll probably want to consider a new car. From the exterior paint color to wheel size, door handles, and other features, you can make your BMW look any way you want. The added advantage of getting a new car is that you have the option of adding on any features or packages that might not otherwise come standard. If and when you decide to sell the car in the future, having these extra features will increase the car's value.
If getting the newest shiniest features available is not a top priority, you may be a good candidate for a pre-owned car. Since the amenities that you pay a premium for with a new car (technology and safety) usually don't change much from one year to the next, you can theoretically buy a car that's just a year or two old with many similarities to the latest model year. Buying a car pre-owned also avoids many of the added costs that are tacked onto the price tag of a new car, such as the expensive state sales tax. A pre-owned vehicle may also be less expensive to insure and finance.
BMW Service in Atlanta, GA
You can certainly buy a new car from us, but that's only the start of what we offer. As a full-service Atlanta BMW dealership, we welcome everyone in the area to come back for future car care needs, too. With an expert team of qualified, highly-trained mechanics, we are also looking forward to keeping your car in top working condition. Whether that means routine mileage-based service or more involved repairs, our state-of-the-art dealership handles it all. We are committed to servicing luxury vehicles, which means we have the skills, tools, and parts to get your car back on the road as soon as possible. No matter what your service and repairs needs entail, contact us today for an appointment.
Join Our Satisfied Customers
Rob G. - Google
★★★★★
"Normally, I just hate the car buying experience. The Global Imports salesman, Pete Drexler, was highly recommended to and he didn't disappoint. He made the process easy and even a bit enjoyable. He was a great listener and guided me to the car that best met my professional and personal lifestyle. Pete was low pressure but lots of great technical information. He found the perfect car for me at a very reasonable price."
Kevin N. - Google
★★★★★
"Fast reliable and knowledgeable. Super clean and very professional. Didn't try to push unwanted and unnecessary service on me. This will be my place to go for excellent BMW service."
Catherine F. - Google
★★★★★
"Excellent sales and service. I'd been to 4 other dealerships in the area and nothing compared to how I was treated here on a personal level. Sales people weren't pushy and did everything to make sure I was comfortable and taken care of. If you're in the market for a BMW or any pre-owned car that's located here, don't hesitate to go in- you'll most likely leave a satisfied customer!"