If you thought that the luxury SUV segment had finished evolving, think again. The upcoming 2019 BMW X7 may just challenge your preconceptions of what exactly defines a premium SUV. The highly-anticipated BMW X7 is set to provide Atlanta families with three rows of ultimate luxury and comfort when it arrives at Global Imports BMW next year. The iconic BMW brand has not provided an official release date for this new BMW SUV, but in keeping with the brand's reputation for producing vehicles that effortlessly blend performance and style, we expect that the new BMW X7 will raise the bar for other brands to follow.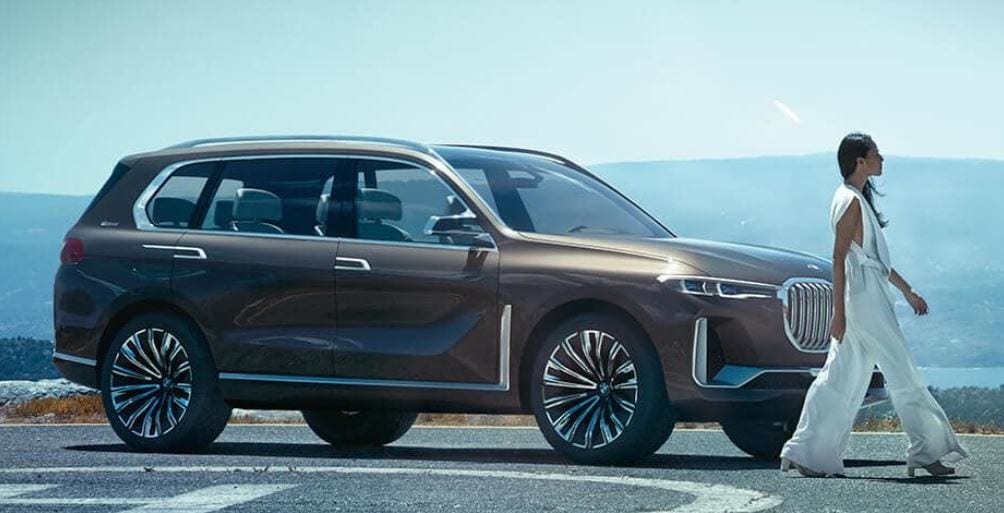 The BMW X7 offers three rows of seating and enough space for seven passengers to travel comfortably, making it an excellent option for Georgia families on the go. Signature BMW design elements that include supple Nappa leather and various wood trims are expected to outfit the BMW X7 in true luxury. You can show up to any carpool or extracurricular destination with style and sophistication in the new X7.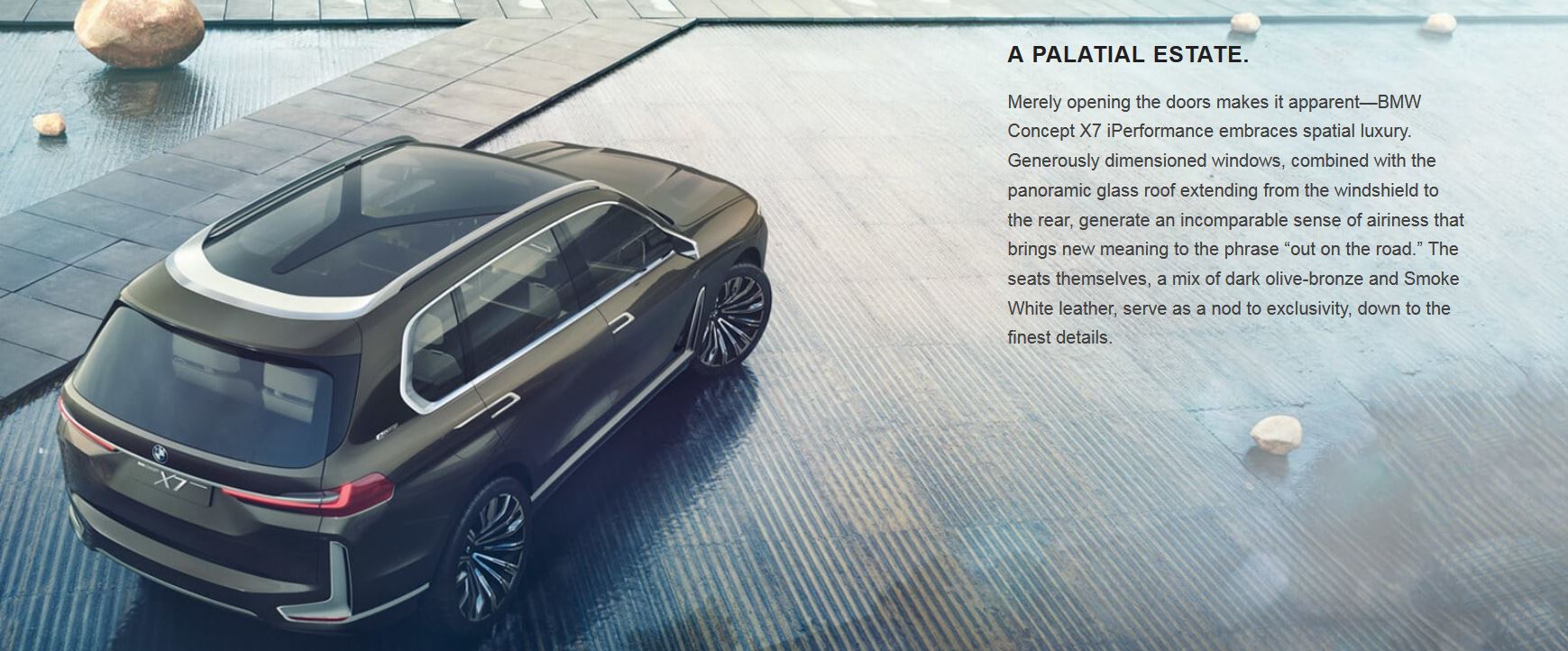 Serving as the latest addition to the BMW SUV model lineup, the new X7 model is built on the brand's largest rear-wheel drive platform but will offer an available four-wheel drive system for a versatile navigation experience. The elegant SUV is expected to feature a variety of inline-six and V8 gasoline and diesel engines to power your excursions throughout the Greater Atlanta area.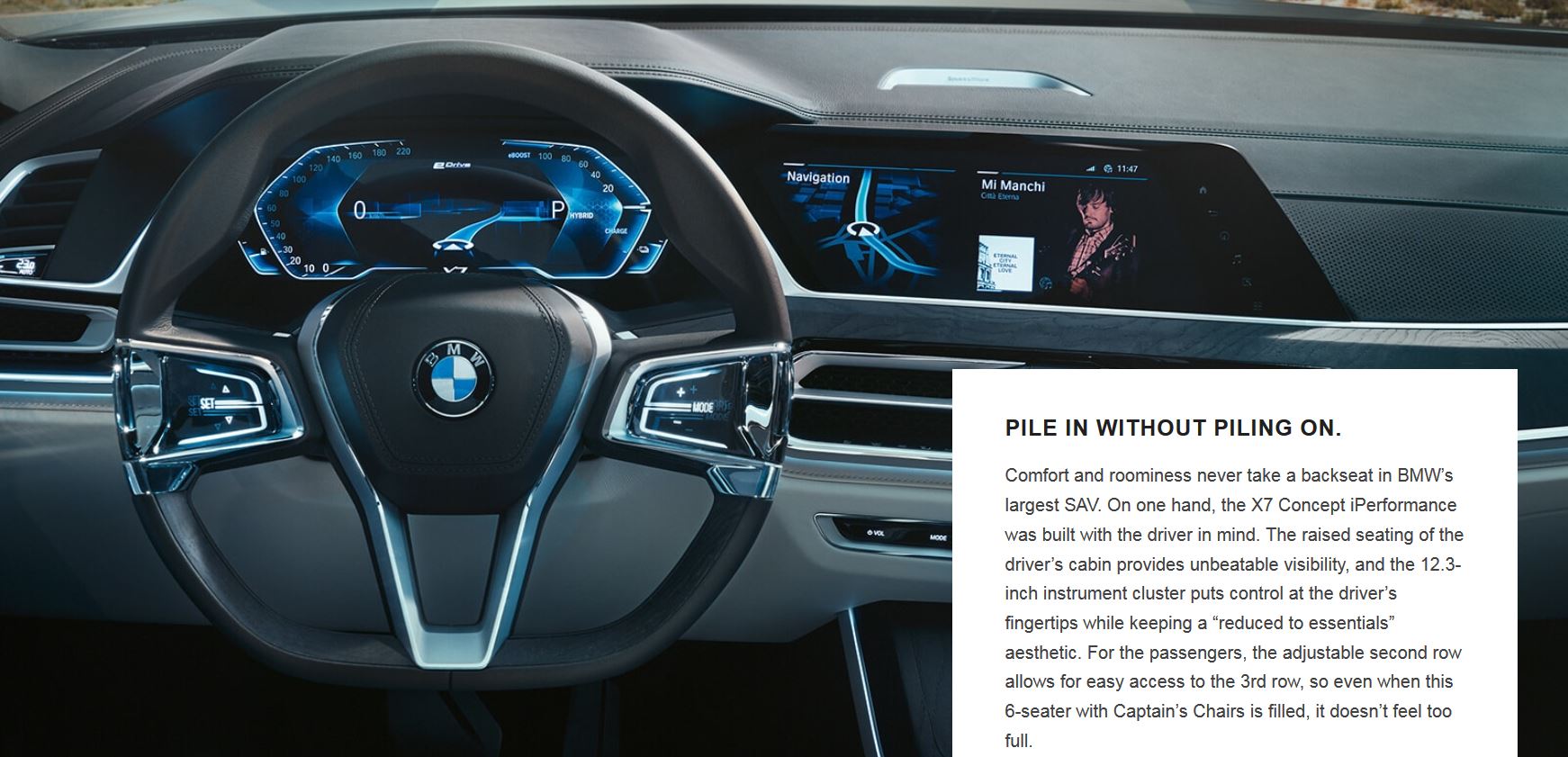 Here at Global Imports BMW, we cannot wait to offer Atlanta, GA drivers the opportunity to climb inside the 2019 BMW X7 when it becomes available to purchase! There currently is no public release date set for the new X7, however we join many other auto enthusiasts in anticipating a release sometime in early 2019. If you have questions about the new BMW SUV or you'd like to peruse our current and available BMW model inventory, we invite you to stop by our dealership in Atlanta at your leisure. We look forward to gaining more insight and exact specifications regarding the upcoming BMW X7 model so that we can share that important information with you soon.