MAKE A SERVICE RESERVATION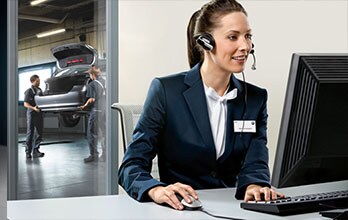 Every vehicle needs service, but not every dealership makes service as convenient as Global Imports BMW. We offer complimentary loan cars, complimentary car washes and the opportunity to make your reservation online.
Just bring in your vehicle when you need us - we welcome you anytime, at your convenience. Or, if you are more comfortable making a reservation, simply give us a call or utilize our online reservation tool.

THE GLOBAL IMPORTS BMW DIFFERENCE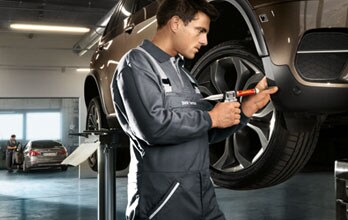 An All-Star Team
We would put our team of BMW certified service technicians up against any team in the business! Since we cover all ongoing training expenses for our technicians, they are tops in their field and could work efficiently in any shop they desire. They choose to work at Global Imports because we have a skilled team people want to be a part of inside a state of the art facility. Our technicians are compensated according to their top tier work ethic, and one easy way to see this paying off for the customer is providing services that are performed correctly the first time. Professionals at the top of their game work quickly and efficiently, making it more cost-effective and convenient for our customer in the long run.

PARTS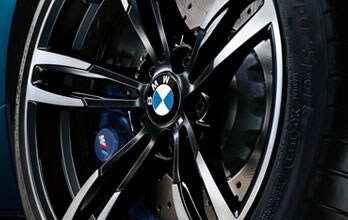 Service's Secret Weapon
Day in and day out, the main customers of our parts department are the technicians and estimators in our service department and collision center. Helping them get their job done faster and more efficiently is how our work pays off for the ultimate customer - you.
We Overstock On Purpose
Our parts departments stock more parts than experts generally suggest. While some dealerships keep their parts inventory lean, we invest extra in inventory because we simply want to have the parts needed to fix your car and have you on your way with minimal disruption to your life. If your vehicle does happen to need a part that we do not have, we will get it shipped in overnight at our expense, not yours.
Returns? No Problem.
If you buy a part that you end up not needing, return it for your money back. Simple as that.
We Are Like the Parts Detectives
Sometimes the job requires a rare or unusual part. We have special systems for finding the part needed even if it is not available through normal means.
Tires, Tires, Tires
As with other parts, we carry a larger inventory of tires than some would consider strictly necessary. But then, in our mind, doing what is strictly necessary does not strictly qualify as obsessive service.

STATE OF THE ART FACILITY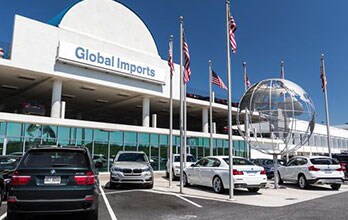 Technology Wizardry At Your Service
When you come in to pick up your car from service, we are already getting it for you before you have even switched off the engine.  As you pull in, an RFID ready on your courtesy vehicle pings everyone on your service team.  Your service advisor, valet, cashier, even the salesperson who originally sold you  your car - are instantly texted letting them know you have arrived.  You will be on your way in no time flat as is humanly and technologically possible.
A Big Shop of Small Shops
We will let you in on a little secret.  Our great big service department operates with the deftness of a small, efficient team because it is small, efficient teams.  We split the department into smaller Shops, each under a group leader.  This structure makes for smoother communication, fewer mistakes and faster service.
A Case Study in Efficiency
Every good service technician we have ever met hates walking back and forth to the parts department.  Working on cars is what they are paid for, not fetching parts.  That is why we have refined the way the service and parts departments interact.  Commonly used parts are stocked right in the service area - sometimes right in the technician's station.  For parts that are not right at hand, technicians use an electronic order system and in moments, the parts department delivers the parts directly to the technician.  Bada bing!

INSPIRED SERVICE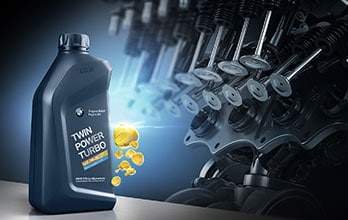 A Service Team Worth Knowing
With our new Open Drive process in full swing, we are doing our best to cater to your schedule by throwing necessary appointments out the door. Just come in at your convenience, and we'll get you taken care of, right then and there! The first available service advisor will assist you upon your arrival. If preferred, there is also a lot to be said for seeing the same advisor each time you come in. We encourage that, too! They get to know you and your vehicle's specifics, and you get to deal with somebody you really trust. If you have a preference, just say the word, and voilà! - our greeters will get you set up with that person exclusively.
We Are Not Into Outsourcing
Some dealerships will send your car out for certain services.   We try to handle all services and repairs in our own shop, including such commonly outsourced items as window tint, paintless dent repair, detailing, and quick-service body shop work (repairs too minor to involve insurance that can be done while your car is in for service and you have one of our courtesy vehicles.  For major body work, we have our own collision centers, and they are outstanding.  In short, Global Imports BMW  is about as comprehensive a service operation as you will ever find.